Are you looking for the absolute best Teardrop Banners Johannesburg has got to offer?
Well, look no further than Budget Banners!
We are here to provide you with only the best of the best teardrop flags along with outstanding customer service – your happiness is our success.
Our Teardrop Banners are:
Printed in full colour
Eye catching to all bypassers
Can be printed single or double sided
Wind resistant
Easy to transport
Everything you need in one to make life more convenient with quality being the main aspect.
If you have an upcoming event, but you're not sure what to use for brand awareness and marketing, read on to see why Teardrop Banners are the way to go!
1. You can use them either indoors or outdoors.
No matter where you want to put these to use, they are great for anything. Whether it is in the shopping mall, at a sports event or even at a product launch in your shop, they will get the job done.
There is no need to worry about using them outdoors as they are wind resistant and very durable.
2. They are easy to transport
The worst thing about advertising and marketing is having to carry around all the endless amounts of equipment.
But, with teardrop banners Johannesburg citizens won't need to be worried about that anymore!
They are easy to transport and also easy to keep stored away until the next use. Simply fold it, pack it away and take it out unharmed and still as colourful as the first time that you used it.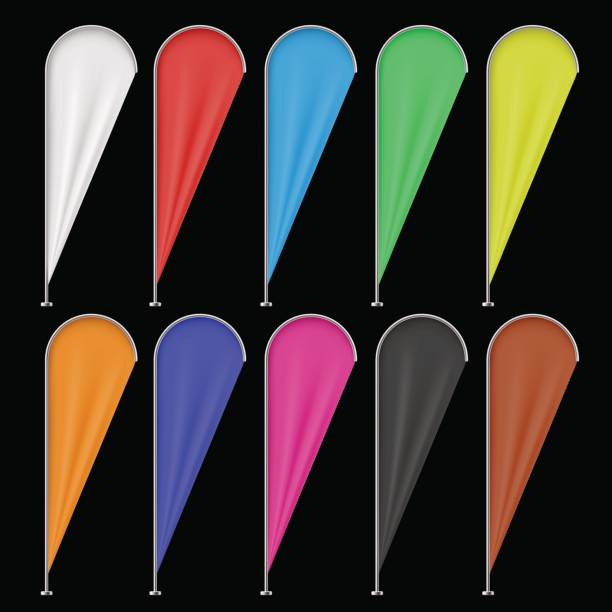 3. Cost effective
Teardrop flags are one of the most cost effective ways of marketing. It reaches a large crowd of people at a very low cost – especially if you have a banner that you can use time and time again.
There are many forms of brand awareness at events, but it doesn't need to cost you an arm and a leg for something simple, yet neat and professional.
4. Targeted
You get to choose whatever you want to put on your banner which makes it versatile and easy to design. You get to send your message across to your target market efficiently without a lot of effort.
As long as you get the design and colours right, people will notice it from far away and automatically be intrigued to have a look. You can create a whole new base of interest in a crowd if they have never heard of you before – EVERYONE will notice a flag at an event.
Contact us at Budget Banners today for Teardrop Banners Johannesburg residents can trust time and time again!